---

Welcome!

I am a Senior Lecturer [equivalent to Assistant Prof.] at the Department of Astrophysics, Tel Aviv University.
Before this, I was a Zwicky prize postdoctoral fellow at the Department of Physics, ETH Zurich, and (briefly) a Benoziyo prize postdoctoral fellow at the Benoziyo Center for Astrophysics, Weizmann Institute of Science. I graduated my PhD studies at Tel-Aviv University, working with Prof. Hagai Netzer.

My research focuses on the formation and growth of the most massive black holes in the universe, and how these processes are linked to the galaxies in which these black holes reside. The main theme of my work is the observed cosmic history of mass assembly onto these "Supermassive Black Holes", as probed by measurements of the basic properties of the black holes themselves and of their host galaxies: their masses, growth rates, energy outputs, and large-scale environments. Other projects deal with the physics of accretion onto supermassive black holes, including the ways in which they switch "on" or "off". All these efforts are pursued by using a wide variety of data: large spectroscopic surveys, detailed near-IR spectroscopy, far-IR imaging and sub-millimeter interferometry - obtained with some of the most advanced ground- and space-based facilities available.

Besides research, I'm trying to stay active in scientific public outreach, through the
Tel-Aviv University Astronomy Club ("TAU Astroclub"), and Astronomy on Tap events in Tel Aviv.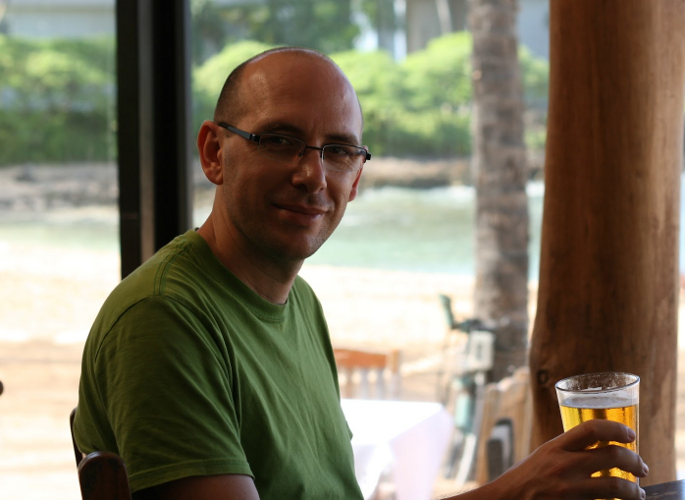 [ post-observing-run beer, Hawaii, Feb. 2014 ]

My full CV (pdf)
My publications on ADS or arXiv
My profile on ORCID or Google Scholar

Address
School of Physics and Astronomy,
Tel Aviv University,
Tel Aviv 69978, Israel

Office: Kaplun 114

Phone: +972-3-6406108
E-Mail: benny @ astro.tau.ac.il